"Looking to the Stations of the Cross, Guy considers the meditated
or framed view, through which she approaches the compositional
definitions in the Stations. She chimes with Paul's peculiar colour symbolism,
creating cut-out shapes to reference the figures. Literal windows in
Guy's sculptural pieces echo Paul's mediated view: the hinged
doors and windows in the poem, and the formal framings of the Stations".
Joanna Osborne
Free-standing metal sculptures and stained glass assemblages echo the bright opacity of writer and artist Joanna Margaret Paul's stations of the cross at St Mary's Star of the Sea in Port Chalmers, Dunedin. They define shape and space while incorporating negative (white) space, and translucency. Like Paul's typography they intend to elude direct reading by simultaneously referencing and defamiliarizing the subject.


Gregory O'Brien writes in A Living Response; 'The choreography of empty space was one of Joanna's great and defining skills as a painter. The Stations are a case in point. Therein the faces of her subjects are left white, their emptiness a kind of translucence – a tabula rasa, even . . . By concentrating colour in the space between and around the figures, she highlights the points of interaction, contact and separation. Her Stations are an honouring of these spaces as they are of the emblematic figures of religious faith.'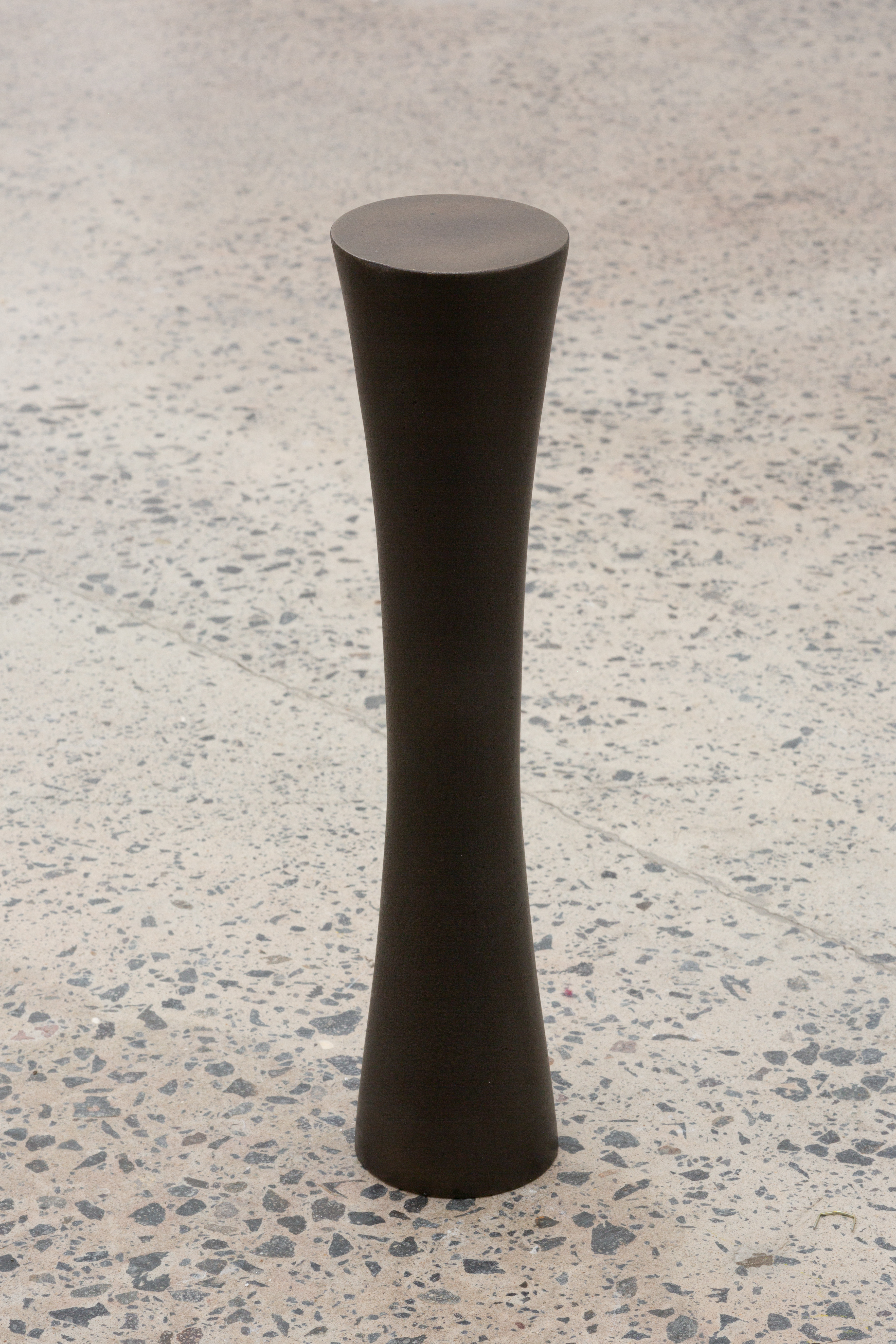 Using the bronze door handle from Notre-Dame du Haut as its source—La Corbusier's chapel in Ronchamp, France—The Weight of the Door presents a series of objects that the artist describes as translations. This fragment of the chapel structure, isolated, removed its vitrine surround.The bronze form appears here as a series of distortions. Horizontal and vertical iterations of varying lengths and proportions that differ from the source. A series of bronzes presented not on plinths but directly on the gallery's concrete floor, dispersed.
Auckland-based photography and moving image-artist Gavin Hipkins and sculptor Natalie Guy, who each contend with the early aspirations of modern architecture. Borrowing the title Le Corbusier's early writings on repetition and order, together they unpack the famed architect's zealous ideals for the makeup of the future city by contending with traces of his legacy.— Stephen Cleland